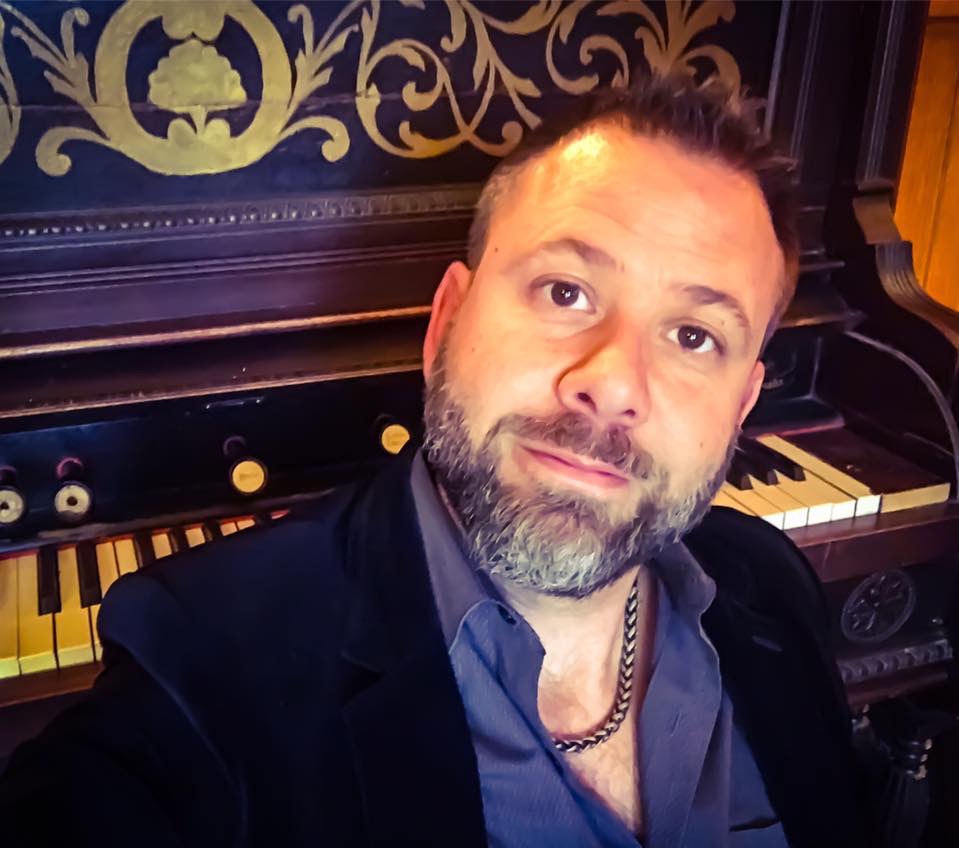 Book Now
Piano Bar Entertainment
Chance Devlin
Calgary piano entertainer Chance Devlin is a wizard on the keys who can read the room and play differently to each audience.​  ​​This Alberta piano man has rocked the house at literally thousands of parties since 1998​, performing classic songs and current hits for​ ​​lots of great everyday folks.  Also for a few Alberta millionaires and billionaires, ​mayors & prime ministers and neat space guy Chris Hadfield.  And​​ ​​this one time ​the real​ Mister T​ was on a hot Tinder date and asked Chance to "Play me Strangers in the Night!!"
But hey.  You don't have to be a celebrity to get lucky at this show.  Anybody can step up to the piano and ask for your favourite song.  So let's​ get this party started! ​ Take a Chance.  ​You're in for some great music and a rockin' good time.
** Book a classy/jazzy piano performance or ask for a beat-driven dance party, whichever suits your event.  Chance brings his own portable grand piano, shown below.  It's a custom stage prop with a keyboard inside.  And YES it will fit through the door!  Then it goes back in the minivan at the end of the night.  Full sound system and stage lighting also included.
Based in Calgary and performing across Western Canada from Whistler to Winnipeg.
OPTIONS
Ask for Mainstage Entertainment or Background Music.  
Price
Price is by quotation.  Click "book now" or the "contact" page and let us know which musical group you'd like, the date of your event, venue and what you're celebrating.  We're easy to work with and we'd love to help transform your party into a Big Deal!  
VIDEO
Chance Devlin Solo piano show - YouTube Playlst:http://www.youtube.com/watch?v=cdmL1C86dLk&index=1&list=PL5qOPDxqj1RbBKyTORg1FSXqmvi4_riwS 
---
Your next event is about to become a Big Deal.
Congrats you're throwing a party! Let's make it something special.
Big Deal Entertainment delivers fun and feel-good live music for your special event in Calgary and across Western Canada. You bring the guests, and Big Deal Entertainment brings your party to life with high quality live music, audience participation and a wide range of songs and styles to choose from.
Your top choice in live music for the finest weddings and corporate events in Calgary.  Dueling Pianos, Solo Piano entertainment, Jazz trio, the best party band anywhere "The Distractions", and our Swing Band that started it all.  Other options available on request, every show is customized to what will make your event shine.  Musical Director Chance Devlin has led the band since 1998, rocking the house at too many parties to count.
Book live music with us in Calgary, Banff, Lake Louise, Red Deer, Emerald Lake, Saskatoon, Regina, Winnipeg, Whistler, Vancouver, Kelowna and Kamloops and all parts in between.  Specializing in special event music for fun weddings and corporate events.
Scroll down for more information, and get in touch to find out how we can help you make your event into a Big Deal!
TRANSFORMING ORDINARY EVENTS
INTO A BIG DEAL SINCE 1998